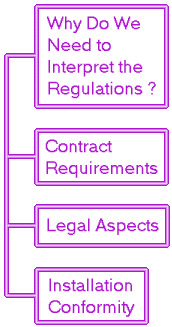 Under the water supply (water fittings) regulations 1999, water companies are able to select and appoint approved contractors for their area.
It is extremely likely that larger council organisations will make Approved Status a requirement for admission to their tender list.
Understanding and proving competency with reference to the regulations can lead to an engineer obtaining a WRAS certificate. Possession of a certificate can lead to approved status if all other criteria laid down by the water undertakers are satisfied.